Mini Barn
Quaint and charming, our Mini Barn gives a farm-style look to your storage shed.
Try out the traditional red and black combo, or opt for something more modern with white siding and a black roof.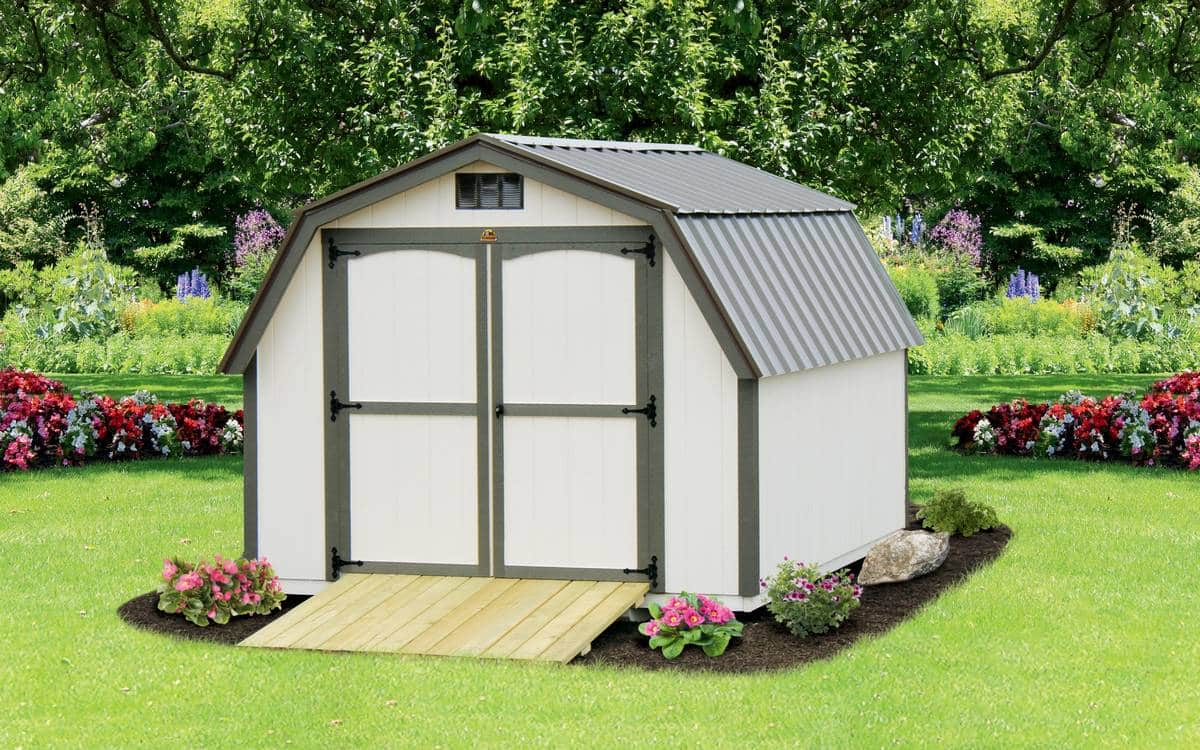 Same Building. Different
Series.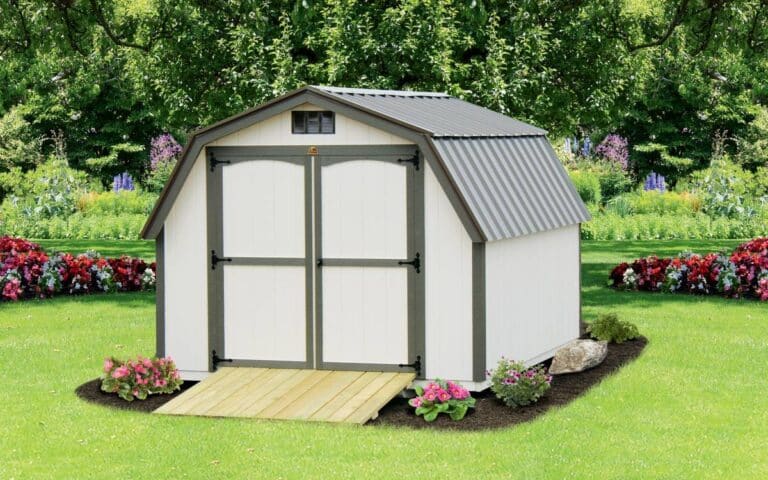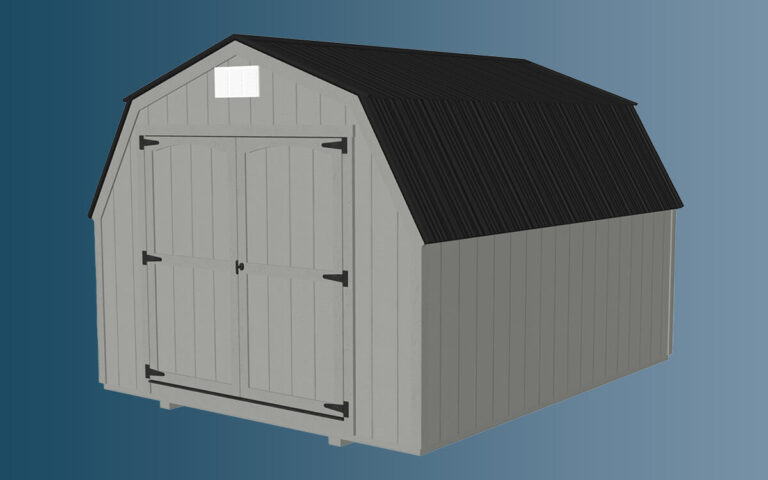 2"x6" Treated Floor Joists 16" OC
3/4" Tongue & Groove plywood floor
5/8" Painted T1-11 Siding w/Groves 8" OC
1/2" Painted Duratemp Siding
1 Set Arched Double Doors on Front Wall
Sherwin Williams 15-Year Warranty Paint Package
8 x 12

10 x 12

10 x 16

10 x 20

12 x 16

12 x 20

12 x 24

12 x 28

12 x 32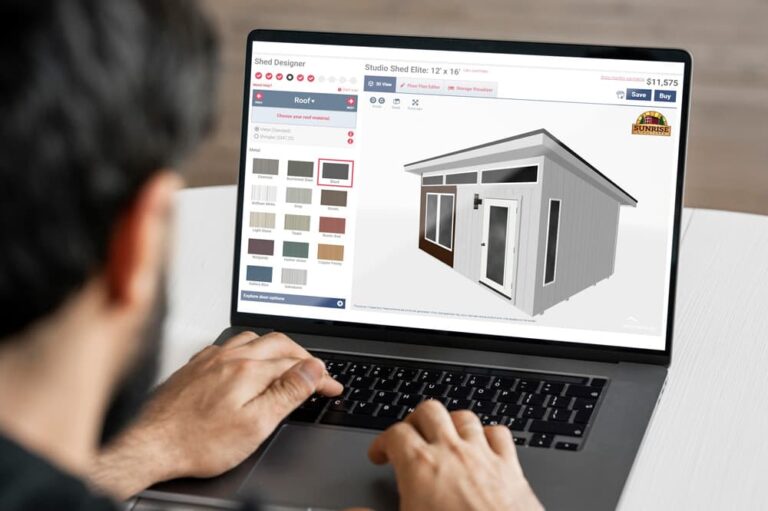 Use our 3D Shed Builder!
Comprehensive yet easy-to-use, our 3-D shed builder takes customization to the next level. Design the layout of your building with ease and personalize to your heart's content.
3D Builder