Our sheds are offered in two styles, and both come with customizable dimensions. The Utility Shed has all the functionality of a backyard shed, providing storage for your tools and making your landscape projects a breeze. The Garden Shed is designed with the home gardener in mind. It provides ample storage for all your gardening tools and supplies, and complements any backyard.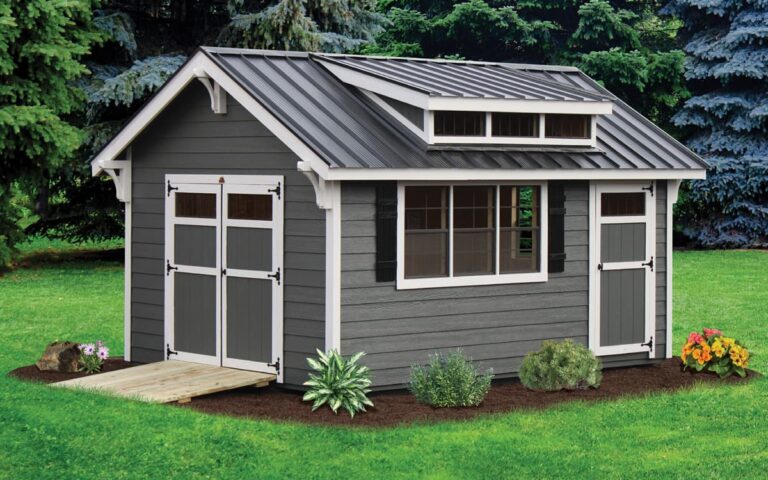 Living up to its name, the Utility Shed is practical and sleek. Crafted with clean lines, this shed accommodates all your hobbies while adding a sharp look to your yard. Use the Value or Pro Series for extra storage, or turn the Elite Series into an office getaway.
Details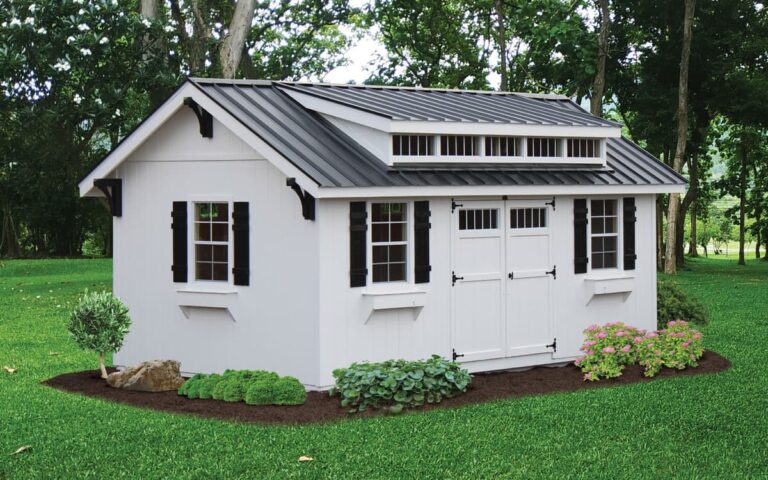 Gardeners beware. Our Garden Shed provides the storage you need plus makes gardening fun! Spend more time outdoors with a storage shed that accommodates your favorite hobby—and keeps your yard looking neat.
Details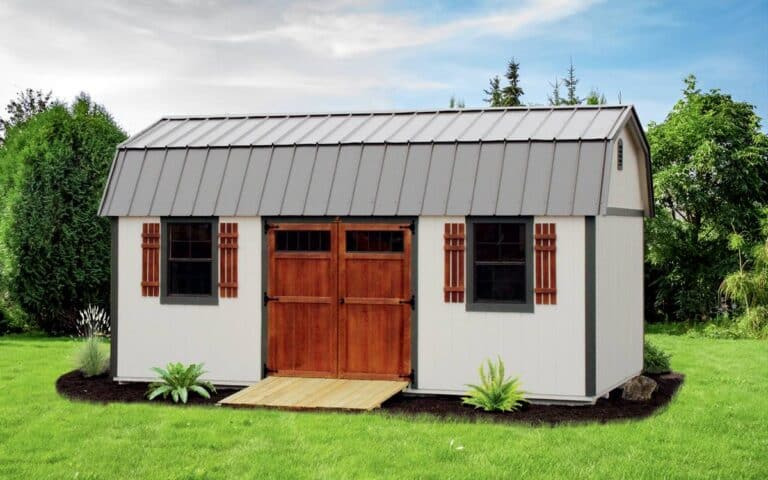 The Lofted Garden Shed is perfect for all garden enthusiasts. Whether you enjoy flowers or fresh produce, this shed has the space for your gardening tools, wheelbarrow, and even your lawn mower!
Details
Earl Terry
Love the new lofted barn. Great quality, and Josh was very detailed in placement of the barn. He took great pride in their product. I will be recommending Sunrise to all my family and friends.
Melinda Roose
We are very pleased with our new mini-barn from Sunrise Structures. It matches our new house colors and is just the right size. The people who work for them are extremely helpful and courteous. You need to check them out before you buy from anyone else.
Nancy Ware
Sunrise Structures is a great shed. I am satisfied with the quality and customer service. I highly recommend this shed.
Stan Pletcher
Sunrise Structures does amazing work at their site in Rochester and on your site when they install!! I highly recommend their buildings. They are quality throughout.