Our cabins are offered in three styles, and we will tailor the size of each style according to your liking.
The Gable Cabin is the perfect choice for a recreational getaway, office, or an attractive space for additional storage.
The Lofted Cabin has additional headroom for a more spacious feel and added loft storage.
The Log Edition Gable Cabin is the ultimate addition to your wooded property, built for the outdoor enthusiast.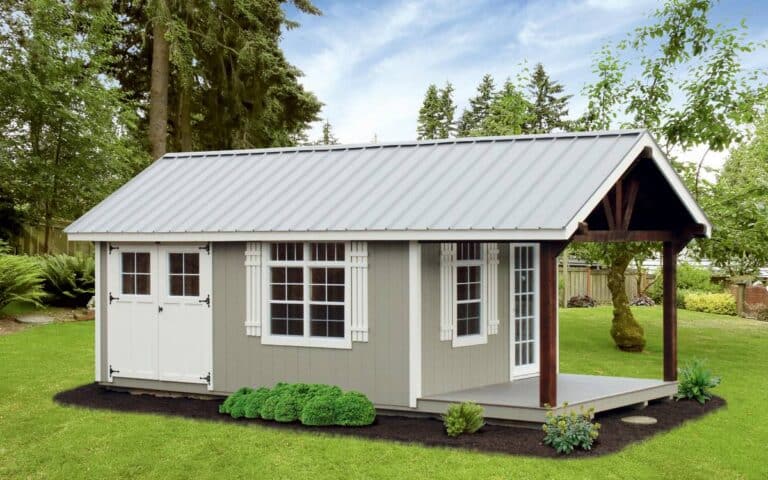 If you like the style of our Gable Garage, then you'll love our Gable Cabin! Cozy and house-like, a mini porch and decorative shutters add character to this shed. Furnish the inside to match the homey exterior, and get ready to relax in your snug getaway.
Details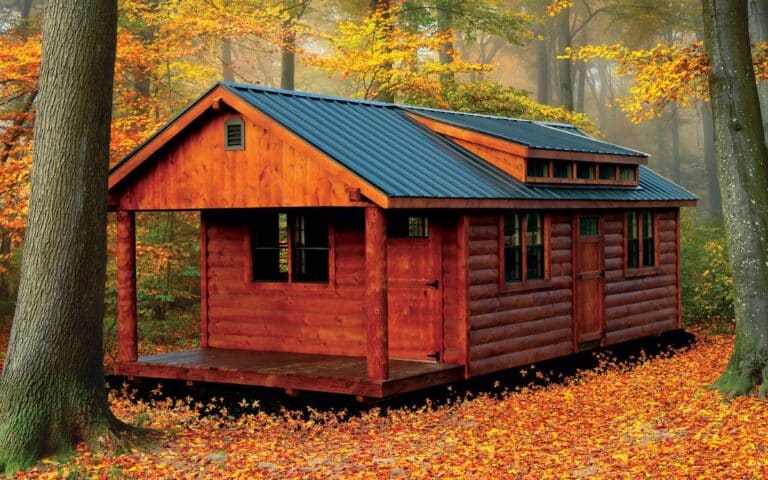 The Log Edition Gable Cabin is a keeper for those who love rustic architecture. This cabin is the perfect hideaway for fall festivities, sleepovers for the kids, or backyard camping. Cozy up with some hot cider and start creating some new traditions.
Details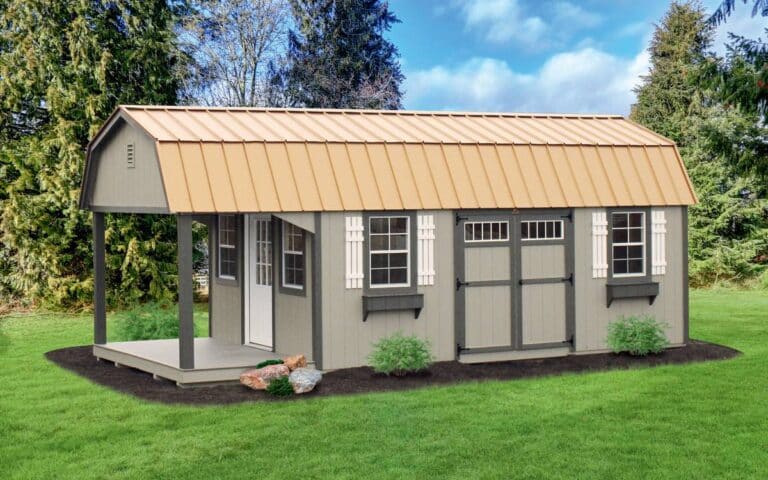 Built with a small porch, the Lofted Cabin brings practicality and aesthetics to your property. Enjoy all the storage space you need with the option of relaxing in the shade on a hot day.
Details
Stan Pletcher
Sunrise Structures does amazing work at their site in Rochester and on your site when they install!! I highly recommend their buildings. They are quality throughout.
Earl Terry
Love the new lofted barn. Great quality, and Josh was very detailed in placement of the barn. He took great pride in their product. I will be recommending Sunrise to all my family and friends.
Nancy Ware
Sunrise Structures is a great shed. I am satisfied with the quality and customer service. I highly recommend this shed.
Melinda Roose
We are very pleased with our new mini-barn from Sunrise Structures. It matches our new house colors and is just the right size. The people who work for them are extremely helpful and courteous. You need to check them out before you buy from anyone else.