Lofted Garage
Made with comprehensive storage space, the Lofted Garage provides a floor plan that covers all your storage needs.
From four-wheelers to fishing supplies, you'll never run out of the space you need to invest in all your hobbies.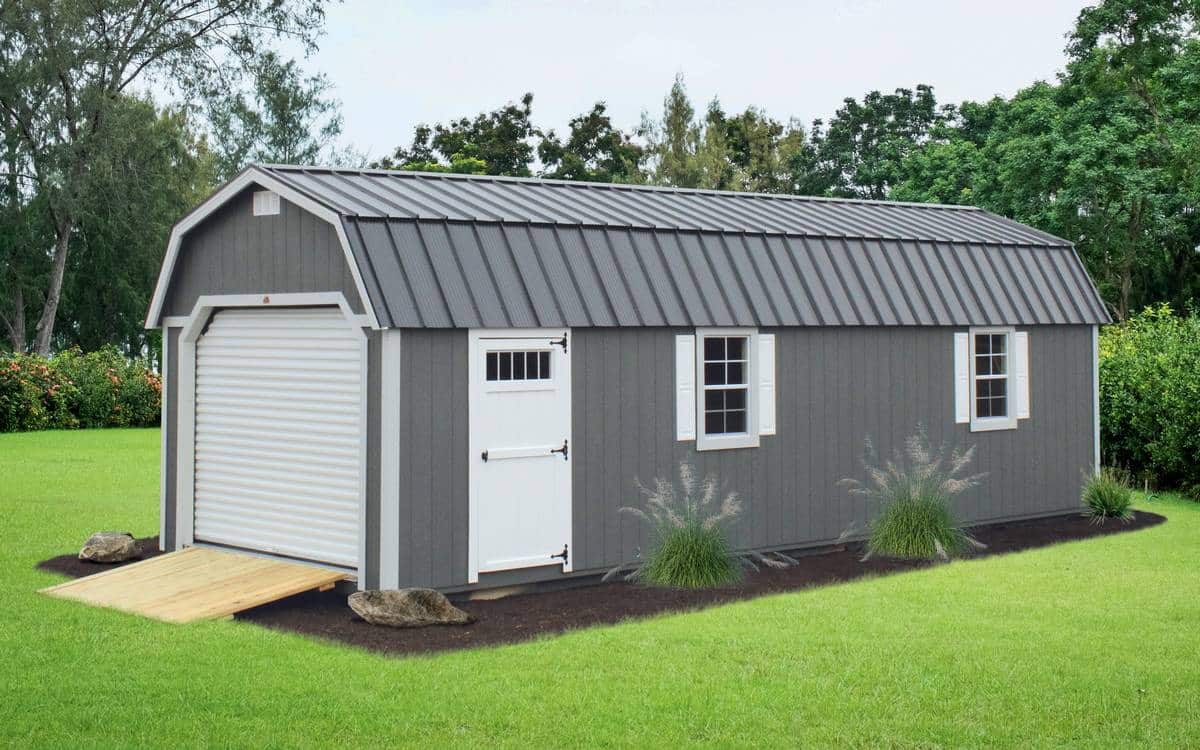 Same Building. Different
Series.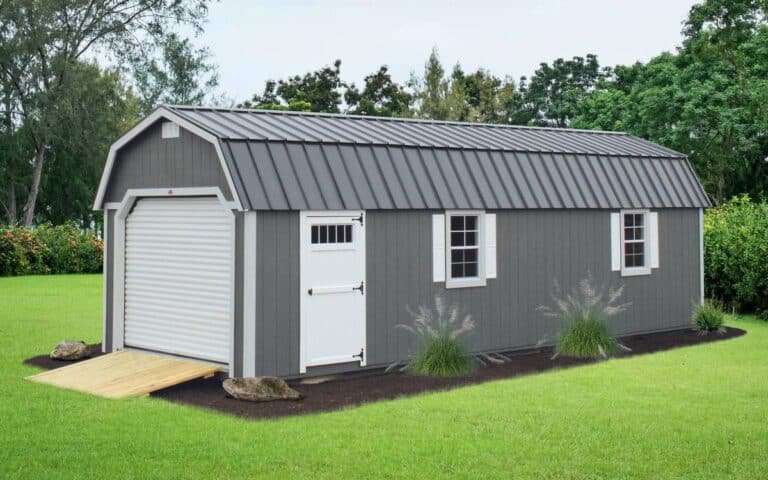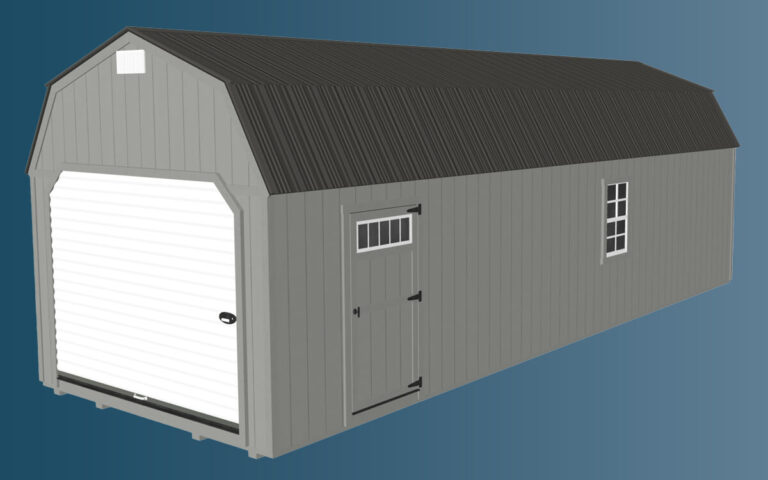 2"x6" Treated Floor Joists 12" OC
3/4" Tongue & Groove Plywood Floor
5/8" Painted T1-11 Siding w/Groves 8" OC
1/2" Painted Duratemp Siding
One 9'x7' Roll-up Garage Door on End Wall
One 3' Wooden Door w/ White Aluminum Transom on Right Side
One 24"x36" White Aluminum Window on Right Side
Sherwin Williams 15-Year Warranty Paint Package
12 x 20

12 x 24

12 x 28

12 x 32

12 x 36

14 x 24

14 x 28

14 x 32

14 x 36

14 x 40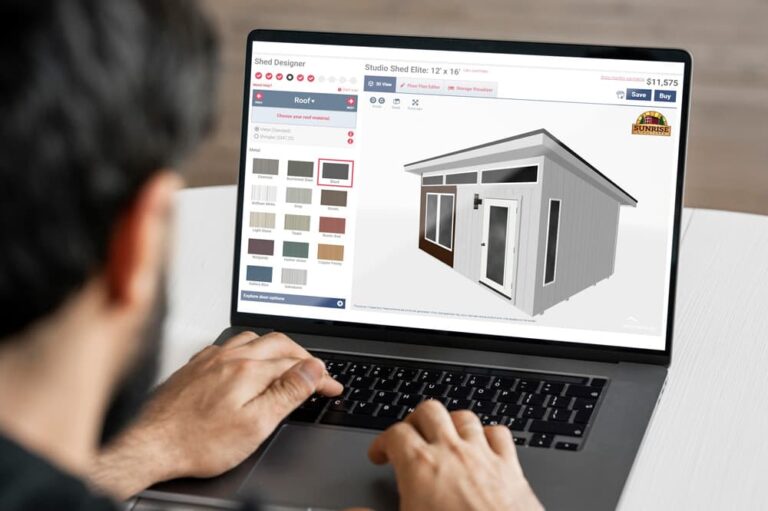 Use our 3D Shed Builder!
Comprehensive yet easy-to-use, our 3-D shed builder takes customization to the next level. Design the layout of your building with ease and personalize to your heart's content.
3D Builder